UK Director Appointed
23 November, 2018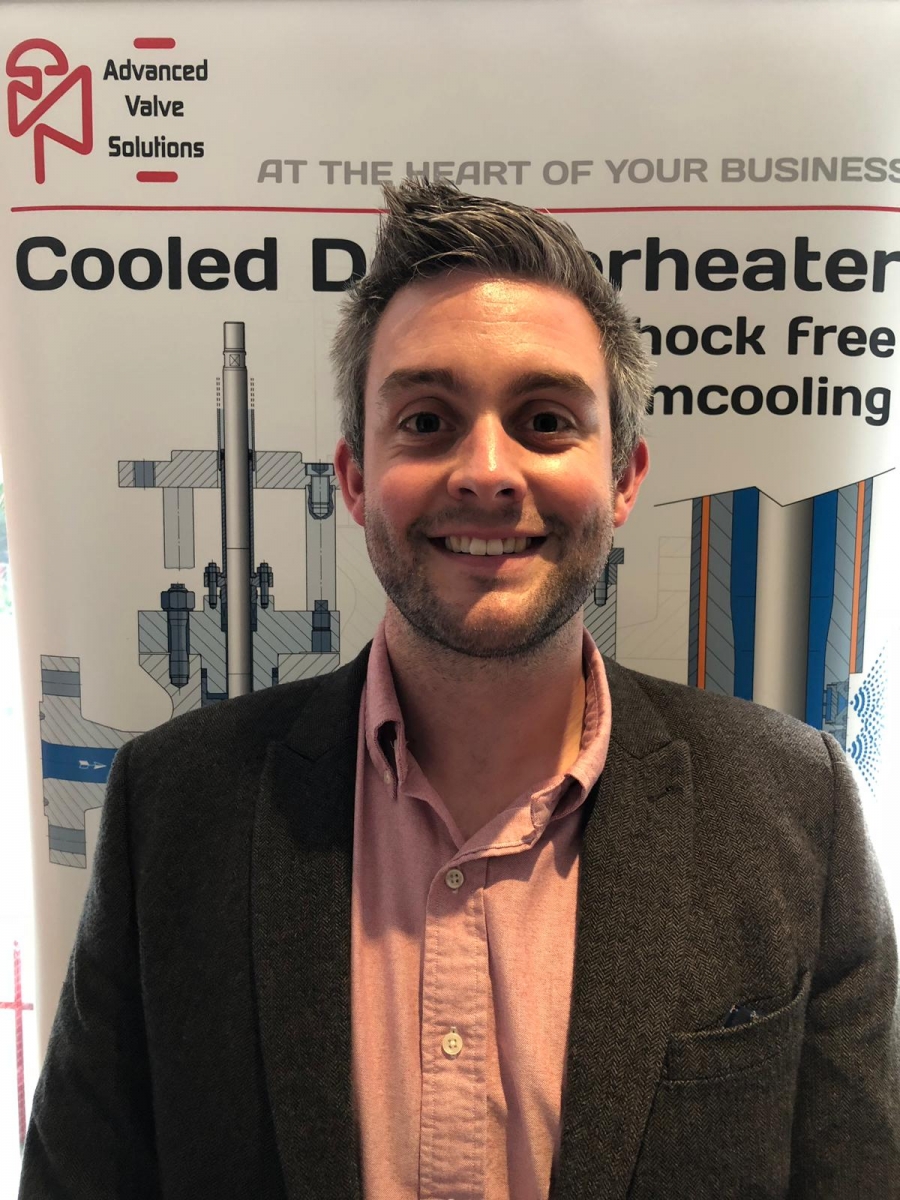 Advanced Valve Solutions is delighted to announce the appointment of Alex Jackson as UK Director.
Alex is an experienced engineer who is available to advise and support station engineers in gas, coal and biomass power stations, across the United Kingdom, on solutions to many common valve issues in steam water cycle and turbine applications.
Alex has spent the past two years as part of our team as engineering manager, overseeing UK valve installs, technical support, commissioning activities, Middle East development, service growth, Valve Maintenance Strategy and planning. This places him in a strong position to move the business forward in the UK effectively with the support of a strong team of engineers and support staff.
Alex previously worked for Uniper (formerly E.on) for 11 years in the Maintenance Strategy Team, covering quality, day to day maintenance and maintenance improvement at Cottam Development Centre and Killingholme power stations. His role included implementing and embedding quality systems, embedding engineering best practices, within day to day activities as well as outage works. Alex also had oversight of the effective management of critical/strategic spares for all plant items. Alex has a further technical background within the materials and welding, utilizing this knowledge on management of boiler tube replacement and repair.
In addition to developing maintenance strategies, Alex has practical experience of the day to day routines to keep the plant operational as a unit operator, carrying out plant checks to ensure the plant is in a ready/safe state, and the safe run up and down of the unit both in combined cycle and open cycle.
If you would value a visit from Alex either to discuss specific issues or to arrange a lunchtime question and answer session then please contact the AVS UK Office