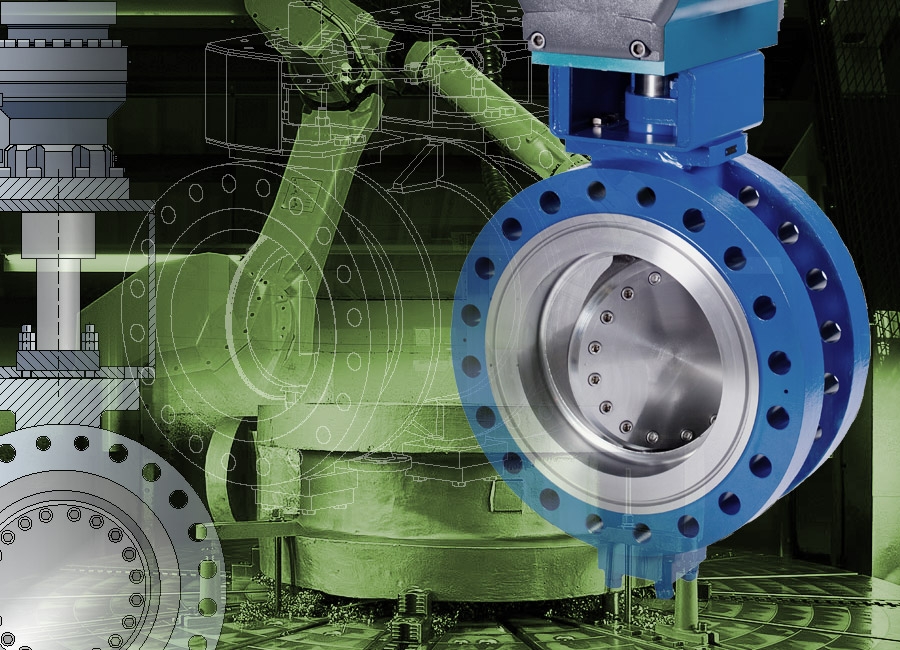 ZWICK's self-centrering disc design that is keyed to the shaft accommodates differential thermal expansions of the disc and the shaft. The triple offset geometry assures friction free running without radial loading of the seal ring and break-away torque. The TRI-CON series reaches a superior unrivaled life time cycle. For critical services a patented sealed bearing solution is offered to prevent fouling of the bearing associated with line media.
Configurations
TRI-CON
TRI-CHECK
TRI-BLOCK
Standard Features
Triple eccentric design
Metal seating
Pressure classes according ANSI 150/300/600/900 and PN 10/16/25/40/63/100/160
Full bi-directional shutoff as per API 598 and/or DIN EN 12266-1
Temperature range up to 815°C
Size range 2" - 88" (DN 50-2200)
Friction free opening and closing
Vacuum tight
Laminated seal and seat made of stainless steel
Anti blow-out shaft API 609
Steel casting, stainless steel, special alloys
Fire-safe acc. to BS 6755 and API 607 4th ed. for both flow directions
Fugitive emission control acc. to "TA-Luft II"
Optional Double Block & Bleed Design
Special customer requirements on request
SIL 3
EPA 21
Benefits
Self-centering disc
The construction guarantees the optimal position of the laminated seal against the seat. Jamming due to thermal expansion is eliminated.
Torque transmission using keys
The disc is keyed to the shaft not pinned, providing balanced torque transmission and eliminating the danger of pins shearing off.
Ideal lamination and disc design
The strong disc with its eliptical supporting surface offers the best fixing of the lamination. Bubble tightness is given as a result of the special machining of the lamination.
Supporting bearing bushings
The optimal position of the bearing reduces the risk of the shaft bending. This guarantees bi-directional tightness at maximum differental pressure.
Applications
Oil and gas
Chemical
Petrochemical
Energy
Offshore
Steel
Manufacturer
ZWICK is a German manufacturer of high performance triple offset butterfly valves. ZWICK is excellent in short delivery times because of a flexible and effective organisation. ZWICK successfully passed the Shell TAMAP procedure and achieved the very low allowable Fugitive Emission leakage rates.
Metal seated (SS/graphite & solid metal) Butterfly valves (wafer/lug type, double flanged, welded ends)
Patented inclusion free bearings
(Quick closing) Check valves
Double Block & Bleed valves