HP - IP - LP Steam Conditioning Valves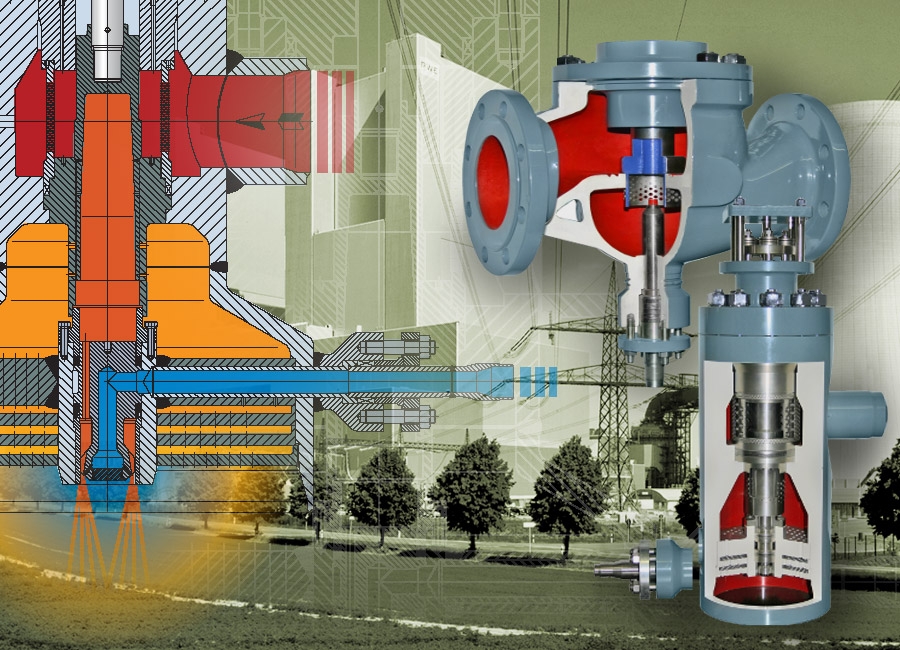 In the energy markets, for example power stations, paper mills, municipal waste incinerators or within other steam raising plants, the control of steam is of crucial importance. The main requirement is to control both, the pressure and temperature of the steam. Advanced Valve Solutions offers the right solutions: Steam conditioning valves for process and industrial applications. The right solutions depends on parameters as the steam temperature, flow, required cooling water and steam velocity.
Configuration
Injection through a nozzle
Proportional injection
Integrated steam atomizing
Separate downstream desuperheaters
Features
High quality forged- or castings
Z-type, angle or straight pattern
BW / flange connection according DIN or ANSI
+ balanced plug / - balanced plug / pilot plug
Custom control characteristic
Singe- or multistage construction
Seat: clamped
Plug: parabolic, perforated cage, perforated plug, V-port
DIN
ANSI
Pneumatic / electric / hydraulic
Benefits
Very Precise temperature control, over a wide range, capable of cooling close to saturation.
The spray of cooling water, depending on the main steam flow, is done in a way to avoid thermal shock and to optimize the cooling effort, both quickly and precisely.
Simple to maintain, due to easy change trims without having to remove the whole valve from the process line.
Low noise levels, based on an in depth knowledge of the valves and their inherent characteristics.
The possibility of building a station in accordance to TRD 421 and to use it as a safety device.
Quick opening and/or closing are standard.
Manufacturer
HORA is a German manufacturer of high pressure steam and water control valves covering all control systems in modern power plants. Together with a very good R&D department we are continuously seeking for better solutions and controllability of the steam water cycle. Flexible and dedicated performance company, supplying all tailor-made products.
Control valves
Steam conditioning valves
Feed water Control valves
Water injection valves
Desuperheater valves
Turbine bypass valves
Turbine shut-off valves
Automatic recirculation valves (Pump protection)
Valves for super critical boilers