Feed Water Control Valves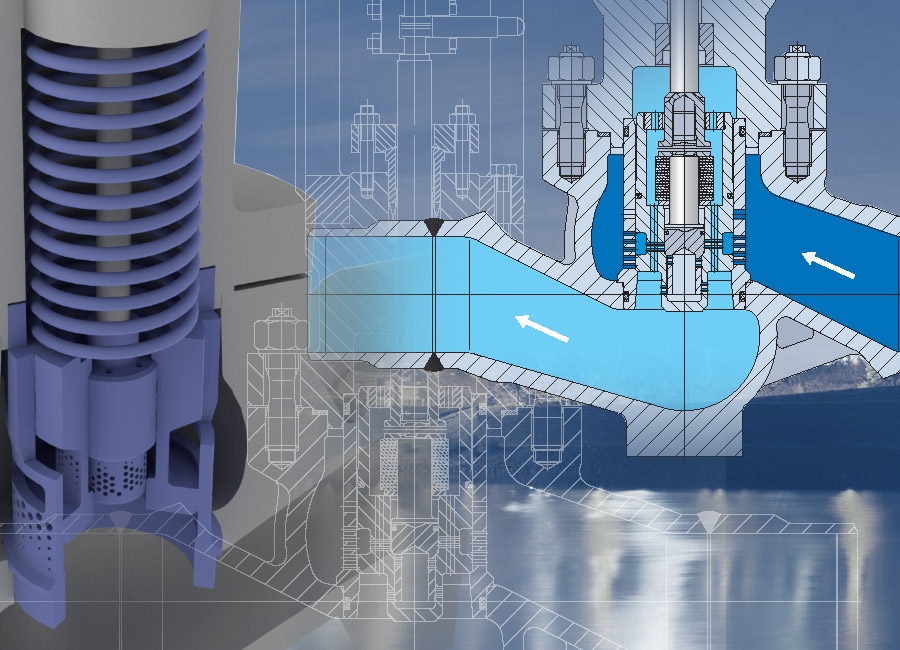 Feed water control valves are one of the most important control components of the water-steam circuit. The valve controls the supply of feed water to the boiler. The valve's requirements are high. The pressure drop across the valve should be minimized, but still give a l good control characteristic. A main feed water control valve is designed for the total flow of the steam generation at low differential pressures. The start-up valve however, is used for low flows and high pressures.
Advanced Valve Solutions also provides a special design feed water control valve which gives us the opportunity to combine the start-up and main feed water control function in one valve. A decisive cost benefit for our customers!
Configuration
Main feedwater control
(30-100%)
Start-up feedwater control
(0-30%)
Combi feedwater control
(0-100%)
Features
High quality forged- or castings
Z-type, angle or straight pattern
BW / flange connection according DIN or ANSI
+ balanced plug / - balanced plug / pilot plug
Custom control characteristic
Singe- or multistage construction
Seat: clamped
Plug: parabolic, perforated cage, perforated plug, V-port
DIN
ANSI
Pneumatic / electric
Benefits
Multi stage cavitation free control
Number of stages designed for particular application
Superior rangeability
Tight shut off
Easy maintenance
No separate start up valve needed
Manufacturer
HORA is a German manufacturer of high pressure steam and water control valves covering all control systems in modern power plants. Together with a very good R&D department we are continuously seeking for better solutions and controllability of the steam water cycle. Flexible and dedicated performance company, supplying all tailor-made products.
Control valves
Steam conditioning valves
Feed water Control valves
Water injection valves
Desuperheater valves
Turbine bypass valves
Turbine shut-off valves
Automatic recirculation valves (Pump protection)
Valves for super critical boilers