Cooled Desuperheaters Featured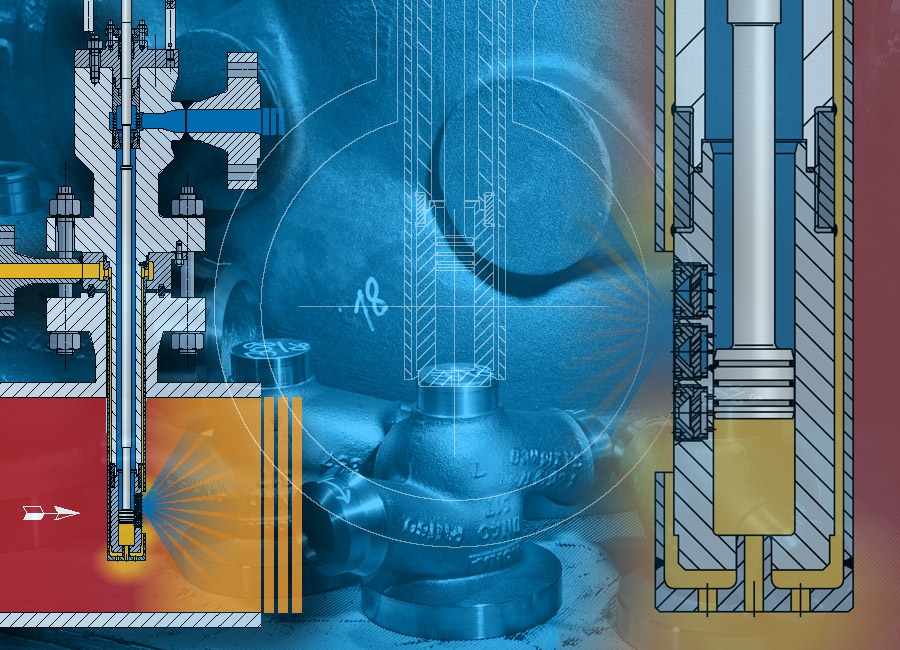 There are applications for steam coolers in very complex situations. One common example is if a cooler is not working continuously and only has to function occasionally. This can occur for example during start up and shut down or in case of an emergency to protect the main steam lines. In this instance the nozzle section will become very hot. The moment the cooler is required to start, thermal shock will occur and the cooler will be permanently damaged. In practice a very limited number of cycles can be expected before the cooler is damaged.
Solution
After years of investigation, Advanced Valve Solutions and HORA developed a solution for this particular problem, the "cooled desuperheater". To avoid thermal stress in the cooler valvebody, the temperature differential between the cooling water and the superheated steam temperature should be significantly reduced. A temperature reduction of the valvebody to the saturated steam temperature, instead of superheated, will bring the temperature differential down to figures which will not lead to thermal shock. The cooler is now suitable for numerous starts and stops.
Life expectancy of > 25 years. Number of possible cycles > 100.000
A limited amount of saturated steam is bypassing the superheater and is brought into a "cooling jacket". This saturated steam is cooling the valvebody, keeping it on saturated temperature. The saturated steam leaves the jacket and will mix up with the super heated steam. The saturated steam flow to the cooler is controlled by a small control valve and a manual stop check valve.
The following paper highlights the use of cooled desuperheaters in Marchwood CCGT Power Station saving £200,000 per year.
Download/open: Report on how Marchwood CCGT Power Station saved £200,000 per year by replacing desuperheater valves. (document opens in your browser PDF viewer if you have one, or otherwise use right-click and save link on your hard disk)
Read our white paper on Two shift cooled desuperheaters
Manufacturer
HORA is a German manufacturer of high pressure steam and water control valves covering all control systems in modern power plants. Together with a very good R&D department we are continuously seeking for better solutions and controllability of the steam water cycle. Flexible and dedicated performance company, supplying all tailor-made products.
Control valves
Steam conditioning valves
Feed water Control valves
Water injection valves
Desuperheater valves
Turbine bypass valves
Turbine shut-off valves
Automatic recirculation valves (Pump protection)
Valves for super critical boilers