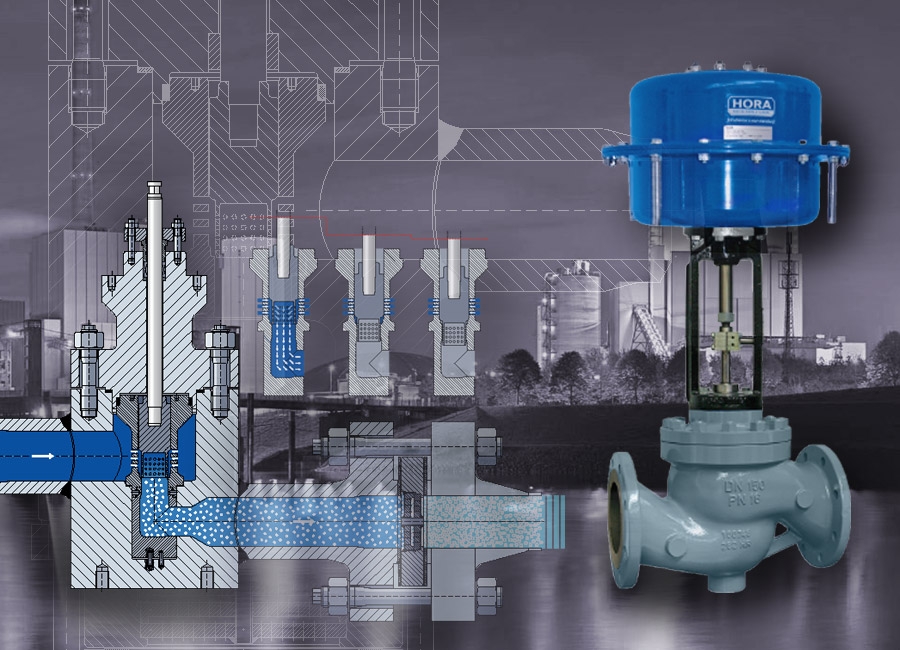 Advanced Valve Solutions provides modular high-pressure and low-pressure control valves for standard and special constructions for power plants and industrial systems, which are employed in pressure and flow reduction applications. The body, inner trim, valve seat and seals can be selected from a whole range of variants.
Configuration
High- and lowpressure controlvalves for water and steam applications
Radial- and Axialvalves for compressor station
Turbine drain valves
Injection control valves
Drainvalves
Blow down valves
Features
DN15 - DN1000, 1/2" - 40"
PN10 - PN500, 150# - 2500#
High quality forged- or castings
Z-type, angle or straight pattern
BW / flange connection according DIN or ANSI
+ balanced plug / - balanced plug / pilot plug
Temperatures up to 600°C
Singe- or multistage construction
Seat: pressed, screwed, welded, clamped
Plug: parabolic, perforated cage, perforated plug, V-port
DIN
ANSI
Pneumatic / electric / hydraulic
Benefits
Multi stage cavitation free control
High rangeability
Superior leackage class
Easy maintenance
Manufacturer
HORA is a German manufacturer of high pressure steam and water control valves covering all control systems in modern power plants. Together with a very good R&D department we are continuously seeking for better solutions and controllability of the steam water cycle. Flexible and dedicated performance company, supplying all tailor-made products.
Control valves
Steam conditioning valves
Feed water Control valves
Water injection valves
Desuperheater valves
Turbine bypass valves
Turbine shut-off valves
Automatic recirculation valves (Pump protection)
Valves for super critical boilers