Stop check valves Featured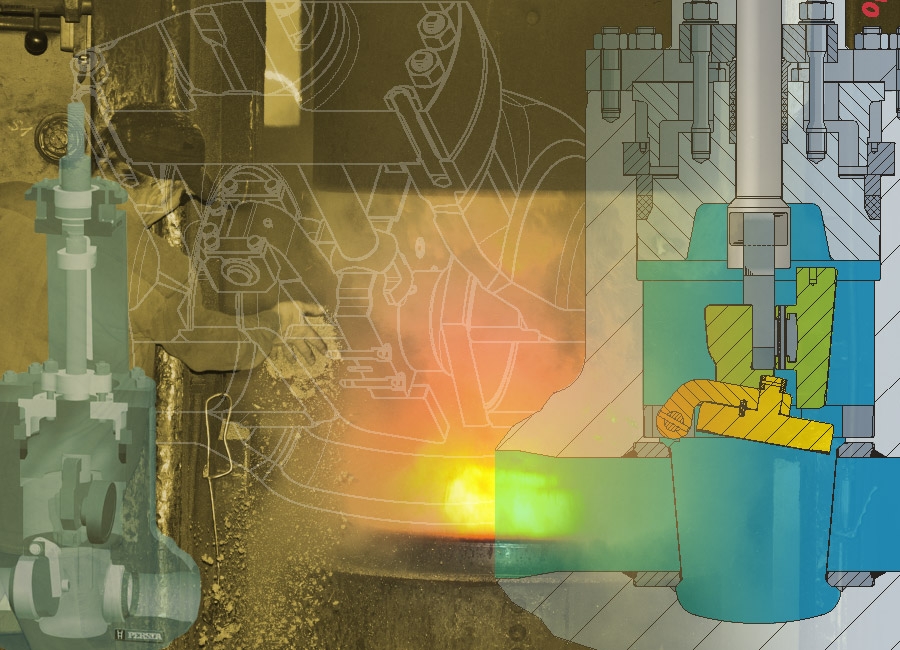 In many applications the use of a combination of a stop valve and a check valve is used. This results in two pressure containing parts, two potential leak paths and the added issues of space requirements, more weight, the extra insulation needed and the additional cost factor.

New developments within PERSTA have combined the tapered parallel slide gate valve, with a full swing check valve, brought together in one valve body. Based on a standard gate valve body and standard stock items a stop-check valve can be created. With a swing check valve and the straight through pattern of the valve body the pressure drop is negligible. When the valve is required to be closed an additional disk is lowered on a second downstream seat. The mounting arrangement of the second disk is provides a positive closing force on the swing check disk resulting in a tight bidirectional closure. Now the stop-check valve is performing as a tapered parallel slide gate valve.
Advantages
needs less space
needs less insulation
lower total weight
lower maintenance costs
Materials
ASTM A 182 F12
ASTM A 182 F 22
ASTM A 182 F 91
Manufacturer
PERSTA is a market leader in the high performance, forged steel isolating valves. An established manufacturer, part of the Siepmann Group with their own forging shop. Especially the high pressure globe and gate valves are a benchmark in the valve industry with a flexible production process.
Globe valves
Gate valves
Check valves
Bellow seal valves
Special valves
Valves for super critical boilers