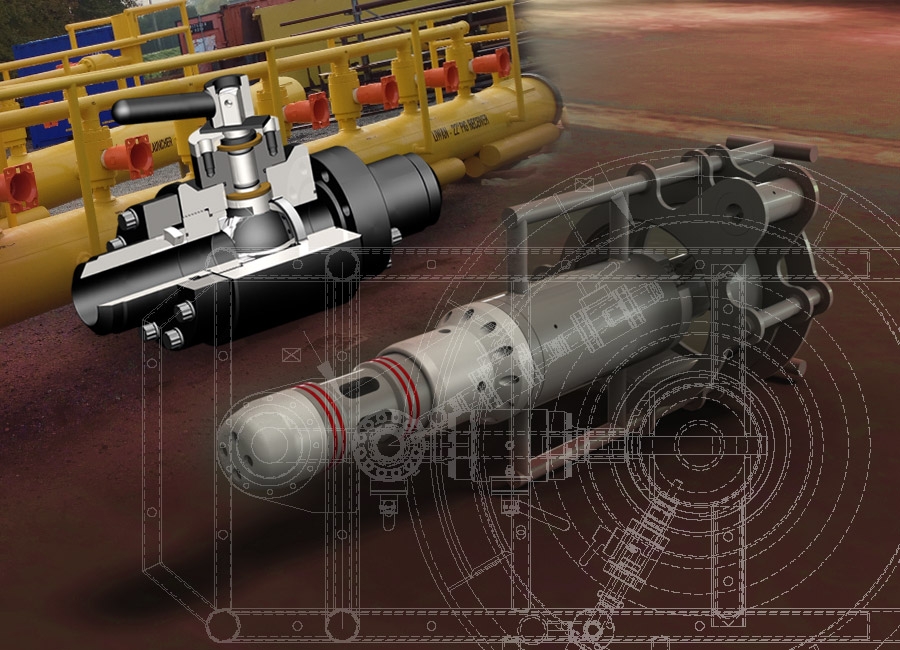 Deepstar stab connection systems designed to be both robust and easy to connect. Deepstar systems are flow efficient and proven to withstand extreme conditions and maybe found in constant use on applications throughout the world.
Systems are available in either R.O.V. or diver operable configurations and in sizes that range from 1/8" to 10" (3.75mm to 254mm).
Single or multi port systems for use with water/oil or other fluids can be supplied with integral valve options to prevent loss of medium on connection or disconnection.
Standard designs cover a wide range of applications, but customer requirements are always accommodated whether size envelope handling or porting configurations.
Deepstar will design and engineer ensuring the correct system for the application.

standard features
Sizes: 1/8'', 3/4", 1", 2", 2½", 3", 4", 6", 8" and 10" Nominal Bore
Pressure Range: 6,000 PSI (414 BAR) , 10,000 PSI (690 BAR) and 15,000 PSI (1035 BAR)
Material Selection: 316 St. Stl, Duplex UNS 31803, Super Duplex UNS 32760, Inconel 625
Max Water Depth: 3000m
Single and Dual entry receptacles
Special hydraulic stab for deeper depths
Manufacturer
Deepstar