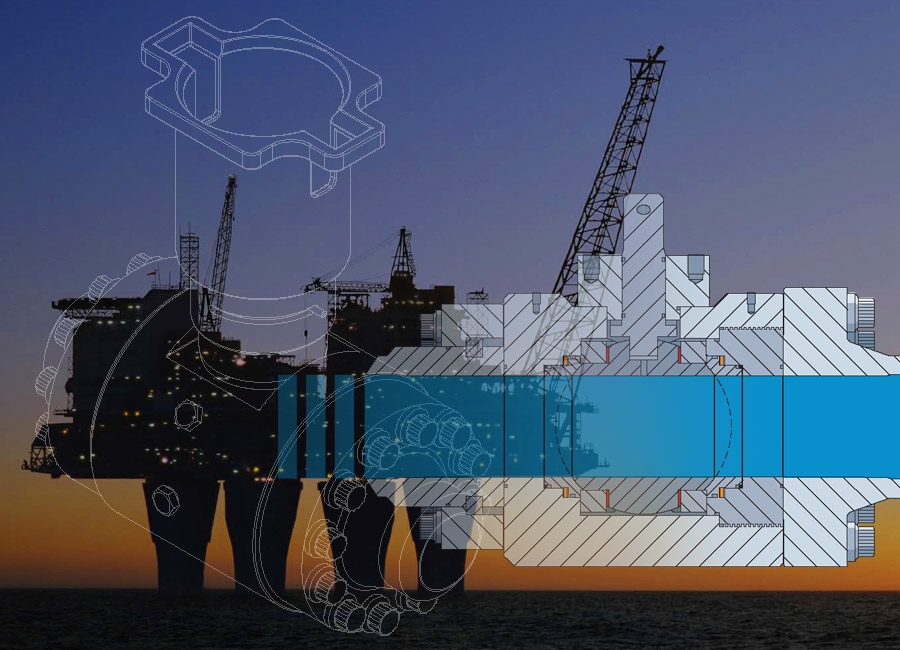 Key Features
Series PB ball and check valve size range: 1″ thru 12″ ANSI 1500, API 5000, ANSI 2500. 1″ thru 8″ API 10000. 1″ and 2″ API 15000.
Compact design provides substantial space and weight savings versus traditional flanged end ball valves.
Optimum flow technology matches or closely matches the valve thru bore to common mating pipe inside diameters, eliminating transition areas and erosion points.
Product line includes ball valves, check valves, double ball valves, throttle ball valves, three-way ball valves and ball check combination valves.
Valves specifically designed for use in unprocessed produced fluid applications.
Applications
Offshore production and test manifolds
Offshore chemical injection packages
Onshore location well hook-ups
Onshore production and separation units
Services
Engineering
Manufacturing
Assembly and test