Valves & More April 2016
9 February, 2016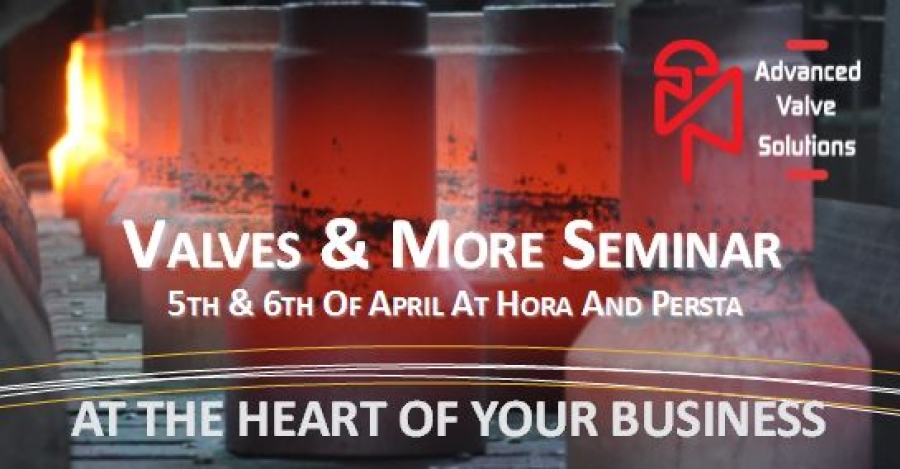 Advanced Valve Solutions is delighted to invite you to our next 'Valves & More' seminar on April 5th and 6th, 2016.
Some reactions from the previous seminar:
"It was very interesting to look in the different factories and see how the valves are made"
"The forge shop was very impressive"
"This explains our problems and how to solve them!"
'Valves & More' is a two day series of tours, presentations and seminars, being held at the manufacturing plants of Hora and Persta in Germany. It is designed for people who require an understanding of the impact that changes in operation can have on operation costs, plant availability, valve reliability, controllability, maintenance intervals and life time expectancy.
Changes in power station operational demands have produced significant impact on plant operational costs, with an emphasis on valve reliability and overall station efficiency, maintenance and valve controllability. We discuss in detail how we can offer an alternative view to advancements in preferred materials and innovation in valve design all being impacted on by dual shift and stop/start requirements.
The training on offer will provide a unique insight into the commonly occurring problems, with dual shifting (stop/start) within power plants. These include the impact on both isolation and control valves.
We have attached our flyer that details the proposed programs. The schedule may vary from course to course due to local restrictions.
This educational event is offered free of charge to engineers working in the power industry in the UK and Ireland and is normally charged at £650.00 per delegate.
Many UK design, project and maintenance engineers have benefitted from 'Valves & More' training by applying the knowledge gained and understanding preventative measures that can be applied to reduce plant down time, operational costs and increase station efficiency.
Participants are responsible for their own travel arrangements and costs. The nearest international airport to this event is Dusseldorf; arrangements will be made for any participants being collected at the airport if required. Attendees should arrive on Monday evening ready for the event to start the following day. We will arrange all transport to and from hotels, factories, and return journey to the airport.
Accommodation and dinner reservations are arranged by Advanced Valve Solutions and are paid by the participant upon check out.
A detailed schedule is provided one week before the event.
Please confirm your attendance by 11th March by contacting Rachel Nixon on 01270 534685 / 07958 015385 or email This email address is being protected from spambots. You need JavaScript enabled to view it..