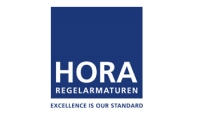 HORA Valves manufactures special control valves for water and steam designed for delivering top performance
Wherever energy is generated and distributed, whether in Germany or China, Russia or India: HORA actuators and control valves perform decisive functions. HORA Valves has more than 40 years of experience in the development and manufacture of products for regulating water and steam flow. HORA Power Technology delivers individual customized solutions with outstanding performance efficiency and durability along with all associated services.

With many years of engineering experience with Hora Valves in critical power generation applications in the UK Advanced Valve Solutions offers more than just products. In addition to holding joint patents with HORA Valves, Advanced Valve Solutions engineers have excellent working relationships with engineers and technical staff. This enables Advanced Valve Solutions to offer the right product for your application and the best technical support possible. Our popular technical forums, Vales & More, include a day spent with Hora engineers.
Our experience and expertise with Hora Valves has enabled us to help many UK power stations significantly reduce maintenance costs and downtime.
Advanced Valve Solutions has:
Designed custom valves and associated trim
Assessed critical spares stock levels to minimise downtime
Provided valve diagnostics to predict failure and implement preventative maintenance
Advanced Valve Solutions UK Limited is the contact for HORA Valves in Great Britain.
---
HORA Valves products include:
Power products
Water injection valves
Turbine bypass valves
Turbine shut-off valves
Automatic recirculation valves (Pump protection)
Valves for super critical boilers
Petro chemical
HORA Valves Projects
HORA Valves Technical Papers
Related articles